"Why Liberals are Assholes" by Noam DeGuerre reaches #1 in Amazon.com on launch day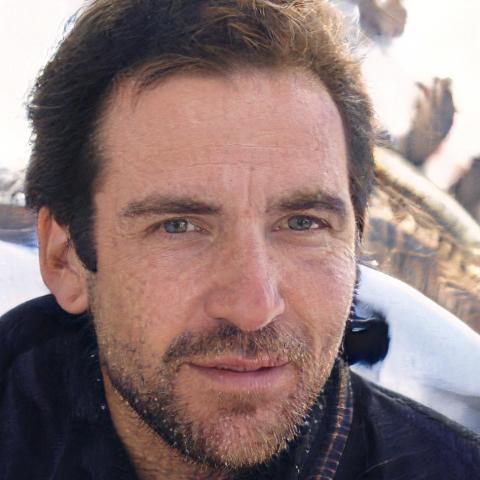 san francisco, United States - February 21, 2020 /NewsNetwork/ —
Author and provocateur Noam DeGuerre successfully launched his first book "Why Liberals are Assholes, and What Reasonable People Must Do About It" on February 17. The book became a best seller on its launch date, making DeGuerre a Best-Selling Author.
Why Liberals are Assholes takes an in-depth look at the forces of Liberal Fascism that are threatening to destroy America, and offers a new step-by-step action plan to save the country. It abandons the old dichotomy of Liberal vs. Conservative and replaces it with the more useful paradigm of the struggle between Reasonable People and power-hungry Assholes.
Why Liberals are Assholes was written to give Reasonable People a new perspective on how and why America is being corrupted by Liberal Tyrants and what they must do about it. Conservatives who read this book may be surprised to learn that even they can be tyrants sometimes, and what they can do to become more Reasonable People.
For people already in the grips of Liberalism, his book will show them how to reject tyrannical Liberal Fascism, and how to reclaim their reason, dignity, and morality.
Noam DeGuerre is often called The Last Renaissance Man in America. He is a student of Epistemology, the study of ideas, including what makes an idea either good or bad. Living in California has given him a front-row seat to an incredible procession of bad ideas and their consequences. He leads a private innovation consultation firm in Silicon Valley where he and his team help clients design and develop breakthrough innovative products.
His book has received a strong positive response from reviewers:
In spite of the title – this is a well-written book about the author's opinion on the state of the United States and what is wrong with it. Mr. DeGuerre highlights the countless areas in which we've strayed from the founding fathers' intentions primarily displayed through the growth of government and a rise in liberalism. He has an engaging writing style; this book keeps the reader's attention throughout. As you read this book, you realize the value of his contribution, his honesty, and candidness. He leaves you with an insight into liberal politics you cannot ignore. Very Well Done. – Douglas R. Brown
Those interested in purchasing the book can buy them here: https://www.amazon.com/dp/B084HDQCZG
Contact Info:
Name: Noam DeGuerre Noam
Email: Send Email
Organization: Innovation Consultants LTD
Address: Silicon Valley, san francisco, california 94027, United States

Source: NewsNetwork
Release ID: 88947499